Verify Domain
View instructions on how to verify you domain
---
Each Mailazy account has to verify sender identity in order to send out emails and to be able to use Mailazy in production a custom domain(s) has to be created and verified with Mailazy.
If you have already followed the onboarding steps then you might see this screen on Settings page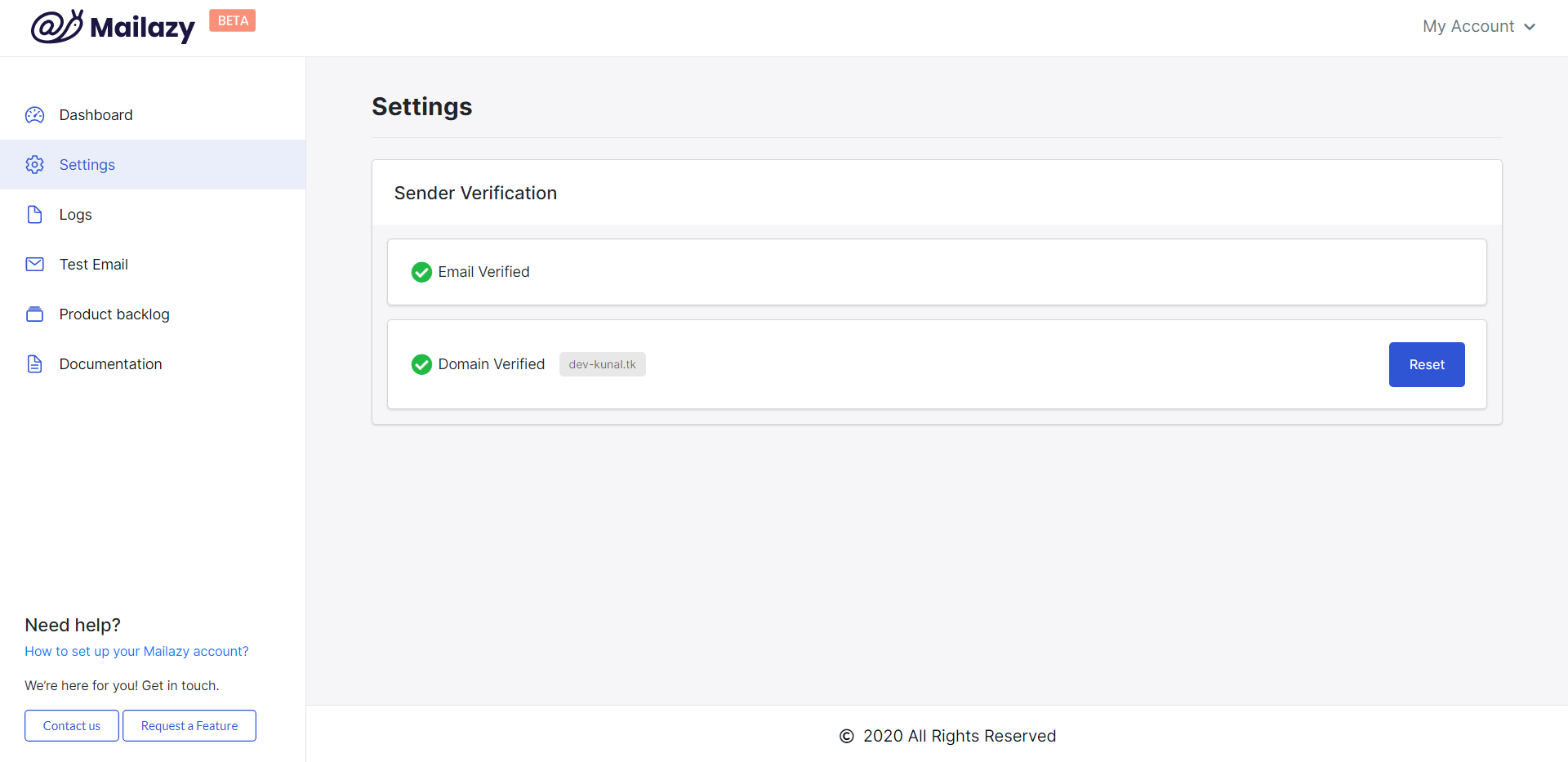 However you can reset your domain anytime, if you need to.
For that, you need to click the reset button right next to your domain verification tab. This will take you to a confirmation tab.
Remember! You'll have to change the DNS entries again in order to verify the new domain.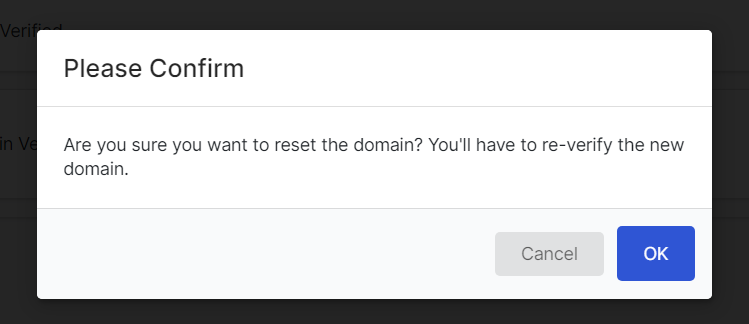 Once you have clicked OK, it will ask you to enter your email domain.

Then, it will show you the CNAME records which are needed to be added on your domain.
After adding records to your domain click Verify. If it shows error like this, give it some time for DNS records to get reflected.

Once you've verified the new domain, ask Mailazy team to allow sending mails from your account. And you are again ready for sending e-mails.