ZenCart SMTP
installation guide of ZenCart with Mailazy SMTP
---
You need to complete these given prerequisites, you can skip the step if you have already completed.
Sign up for a Mailazy account.
Complete Domain Authentication.
Generate the Mailazy Access Key
To configure the mail service of your website with SMTP you will need to log into the administrative area of ZenCart.
Go to the Configuration > E-mail Options section.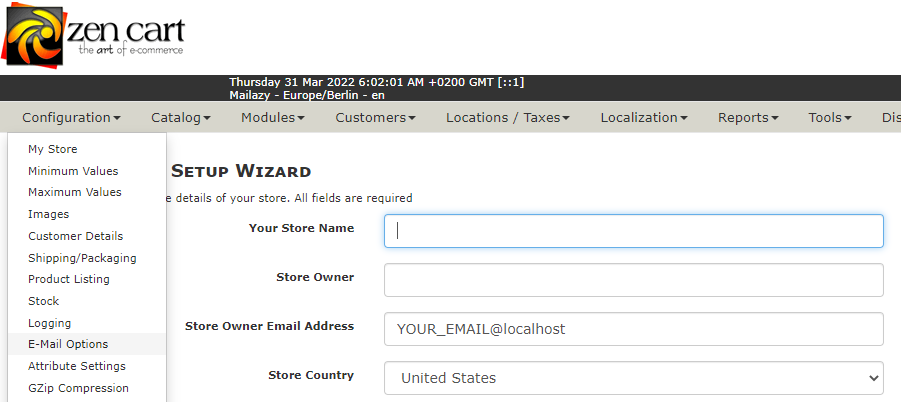 Now scroll down to the bottom of the list of options and configure these following settings:

SMTP Email Account Mailbox – MailazyAPIKEY
SMTP Email Account Password – MailazyAPISECRET
SMTP Email Mail Host – smtp.mailazy.com
SMTP Email Mail Server Port - 587
Email Address (sent FROM) - username@your_domain.com
Congratulations, you have successfully configured SMTP for the mail service of your ZenCart Store.